Prefix is your project guide
Make the right projects – Make the projects right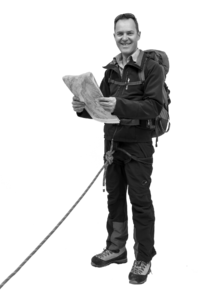 WHO FOUNDED PREFIX?
Prefix was founded by PHILIPPE LAUPER in 2012, following the acquisition of numerous experiences in the industrial, academic, administrative and associative fields and an initial training in Microtechnical engineering at the SWISS FEDERAL INSTITUTE OF TECHNOLOGY.
The flagship experience of PHILIPPE LAUPER is the management of the SOLAR IMPULSE project, the round-the-world flight with a solar airplane.
Prefix is based in NEUCHÂTEL in Switzerland and offers its services in FRENCH and in ENGLISH. Oral conversations can also be held in SWISS GERMAN or in German.
CIRCULAR PROJECT MANAGEMENT ©
Prefix invented a UNIQUE and UNIVERSAL project management method,
CIRCULAR PROJECT MANAGEMENT.
It integrates the principles of PREDICTIVE and AGILE approches in a single method.
It can be applied easily by people or organisations that were educated with different methods.
It adapts to any project type since it can be implemented in an agile way, predictive way or a mix.